Factility Booking System
Elevate your facility management
with our agile Facility Booking System   
Effective Facility Management and Resources Optimization
Our facility booking system allows organizations to customize, manage and schedule the use of their facilities such as meeting rooms, conference halls, sports facilities, classrooms, and more.
Provides a centralized platform for managing facility reservations, product management, tracking availability, zone settings and generating reports

 
Our system can provide valuable data and insights into facility usage. By tracking reservation frequency, usage patterns, and peak usage times, organizations can make informed decisions about resource allocation and facility planning.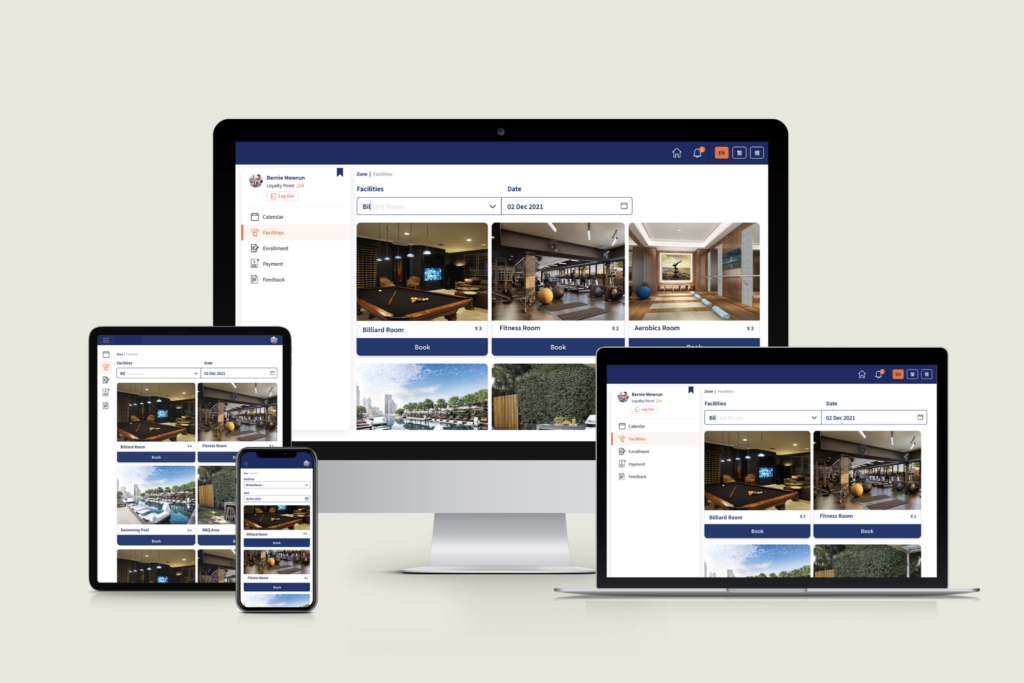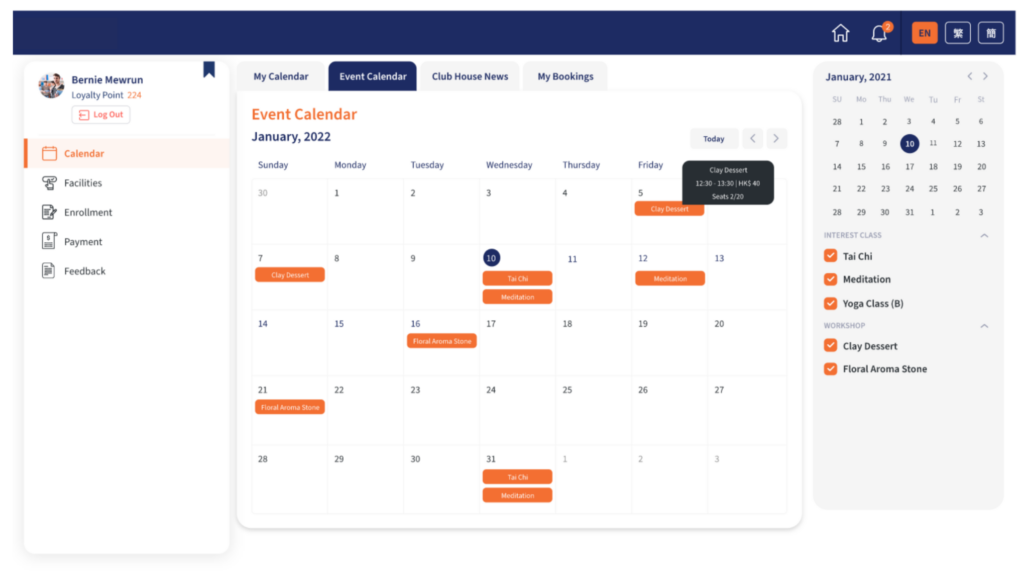 Streamline Booking Process in a User-Friendly and Customized Way  
Easy-to-use interface: allows users to browse available facilities, check availability, and make reservations seamlessly.

 
Real-time Updates: Our facility booking system can provide real-time updates on facility availability and any changes to reservations, reducing the risk of double bookings or scheduling conflicts.

 
Customizable booking rules: Our system allows organizations to fully customize booking logic for each zones and factilities. such as maximxm booking durations, minimum notice periods, etc.
Add and integrate with other software & plug-in faster 
With your plug-in connected to our system, your team can work faster by switching tabs less and reserving more time for your valued members. 
Your seamless and hassle-free solution for facility booking