Our Partners
InnoBlock's professional partner network across different industries
Amazon Web Services (AWS) is the world's most comprehensive and broadly adopted cloud platform, offering over 200 fully featured services from data centers globally. Millions of customers—including the fastest-growing startups, largest enterprises, and leading government agencies—are using AWS to lower costs, become more agile, and innovate faster.
AEC is an award-winning sustainability and environmental consulting firm with an extensive portfolio spanning Hong Kong, mainland China and the Asia Pacific region. On the other hand, AEC is currently a professional member of different local, Mainland the worldwide professional bodies and organizations with high exposures among the industry and the public. And their in-house professionals include BEAM Professional, HKGBC Green Building Faculty, USGBC Faculty, LEED Fellow, LEED Accredited Professional, Registered Professional Engineer, Registered Energy Assessor, Certified Carbon Auditor Professional, Chartered Engineer, BREEAM Accredited Professional, BREEAM Assessor, Green Building Label (GBL) Manager, Qualified Environmental Professional, WELL AP and so on.
Incorporated in Hong Kong in 1918, The Bank of East Asia, Limited ("BEA") is dedicated to providing comprehensive wholesale banking, personal banking, wealth management, and investment services to its customers in Hong Kong, Mainland China, and other major markets around the world. 
BEA is a leading Hong Kong-based financial services group listed on The Stock Exchange of Hong Kong, serving the needs of customers throughout Greater China and beyond, with total consolidated assets of HK$908.2 billion (US$115.8 billion) as of 30th June, 2022. BEA also operates one of the largest branch networks in Hong Kong, with 53 branches, 45 SupremeGold Centres, and 3 i-Financial Centres throughout the city. 
BSI enables people and organizations to perform better. They share knowledge, innovation and best practice to make excellence a habit – all over the world, every day. For more than a century, they have been challenging mediocrity and complacency to help embed excellence into the way people and products work. That means showing businesses how to improve performance, reduce risks, and achieve sustainable growth. As a global leader in helping organisations improve, their clients range from high-profile brands to small, local companies in 182 countries worldwide. 

CHFT is a holistic capital market professional services firm, providing comprehensive advices in property and business valuation, real estate consultancy, ESG/ sustainability, management, and financial strategies, etc. CHFT team is a long-time player in the capital market and understand well the challenges and difficulties their clients face. They develop holistic strategies to improve their client's business and assist them to have promising growth and development.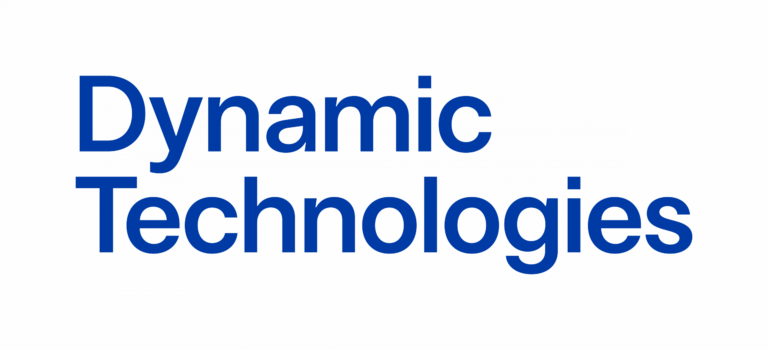 Dynamic Technologies is part of Dynamic Group established in 1996, a business group which developed the healthcare sector at inception. They also actively operate in growing industries of agriculture, scientific laboratories, chemicals, pharmaceuticals, and technology in Cambodia. In line with their group mission, "to lead in applying Global Technologies and Delivering Value that help their communities achieve better lives.", Dynamic Technologies aims to bring engaging innovations and dominant technology solutions for their community and generations beyond.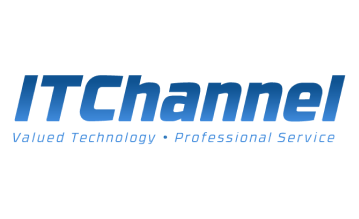 IT Channel is a local Solutions Integrator company founded in 2003 providing and delivering sophisticated technology solutions to multinational corporations and local enterprises. IT Channel brings the world's latest technological products and solutions to their customers, helping them maximize the return on their technology investment by skilfully integrating innovative business solutions, advanced technology and complex system infrastructures.

Master Concept provides technology services and cloud advisory to improve customer experience for the world's leading brands. With more than 120 people serving enterprise clients and thousands of other businesses around the Asia Pacific, their team provides cloud strategy, implementation and integration support, as well as training and platform enhancements for customers across all industries.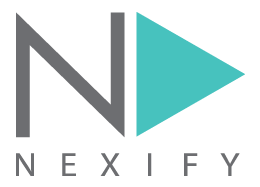 Nexify is a Hong Kong-based IT company. It was founded in 2012 by a group of motivated and experienced IT professionals passionate in providing unique and high-performance IT solutions to the companies. Since then, their team has worked hard to provide high-quality business productivity IT solutions and has become one of the most reputable and reliable business solutions provider in Hong Kong. They work in close collaboration with various solution vendors to provide latest technological solutions to the business world such as enterprise content management, document and records management, business processes management, geographic information system, business intelligence and data mining solutions, and web and mobile computing solutions.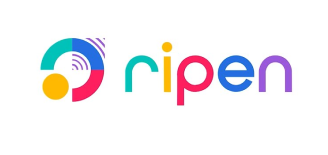 InnoBlock has entered a strategic partnership with Ripen for SafeGuard Chain. Ripen offers high quality ICT solutions to global financial institutions, corporations, and the government sector in Hong Kong. Through this partnership, we endeavor to assist organizations across different industries to prevent and catch internal data leakage within companies in real time.

Roma Group Limited (together with its subsidiaries, "ROMA" hereafter) is a Hong Kong listed company (HKEx Stock Code: 8072). Roma Group provides diversified services with the highest standards of professionalism, including business and intangible assets valuation, risk advisory, natural resources consultation, financial instruments valuation, property valuation, purchase price allocation, machinery and equipment valuation, work of art valuation, corporate advisory, ESG (environmental, social and governance) reporting and credit and risk evaluation, etc. 
TrustBIX aims to address everchanging consumer demands and become a trusted source of responsible supply chain information globally. With this common goal, InnnoBlock has partnered with TrustBIX to combine their information with our technology. Through this, sustainability in the Canadian Beef Supply chain can be reinforced enormously and transparency can be escalated by huge margins. 
Founded in 1981, WWF-Hong Kong is an integral part of the WWF global network. Their work began with managing the Mai Po Nature Reserve. WWF have since expanded their mission to build a future in which humans thrive in harmony with nature; and to transform Hong Kong into Asia's most sustainable city. 
Grow your business with sustainability